Description
Life zones and habitat: Plains to foothills (3900 to 8200 ft.); dry, sandy or rocky soils in meadows and hillsides.
Plant: Perennial with erect or decumbent, branching stems 30 to 48 inches tall; herbage often hairy, especially the upper portions.
Leaves: Lanceolate-oblong to ovate, opposite leaves, 3/8 to 4 inches long and 1/4 to 2-1/2 inches wide; sessile or on petioles up to 1-5/8 inches long; surfaces green to blue-gray, and smooth to hairy.
Inflorescence: White to pink or purple clusters of 2 or 3 flowers on hairy peduncles up to an inch long in terminal, few-branched panicles, or solitary in leaf axils; each cluster enclosed by a bell-shaped involucre up to 1/4-inch long in flower and twices as long in fruit; involucre bracts are hairy, and pale green or blushed with purple; flowers blooms early in the day, dropping their petals soon after.
Bloom Period: June to September.
Fruit: Hairy, brown to dark brown obovoid to narrowly obovate seed capsules less than 1/4-inch long.
References: "Flora of Colorado" by Jennifer Ackerfield and SEINet.
Note: Images here were taken at mid-day after all of the petals had dropped, so you see the greenish-white, spreading involucre bracts and the dark brown seed capsules.
BONAP Distribution Map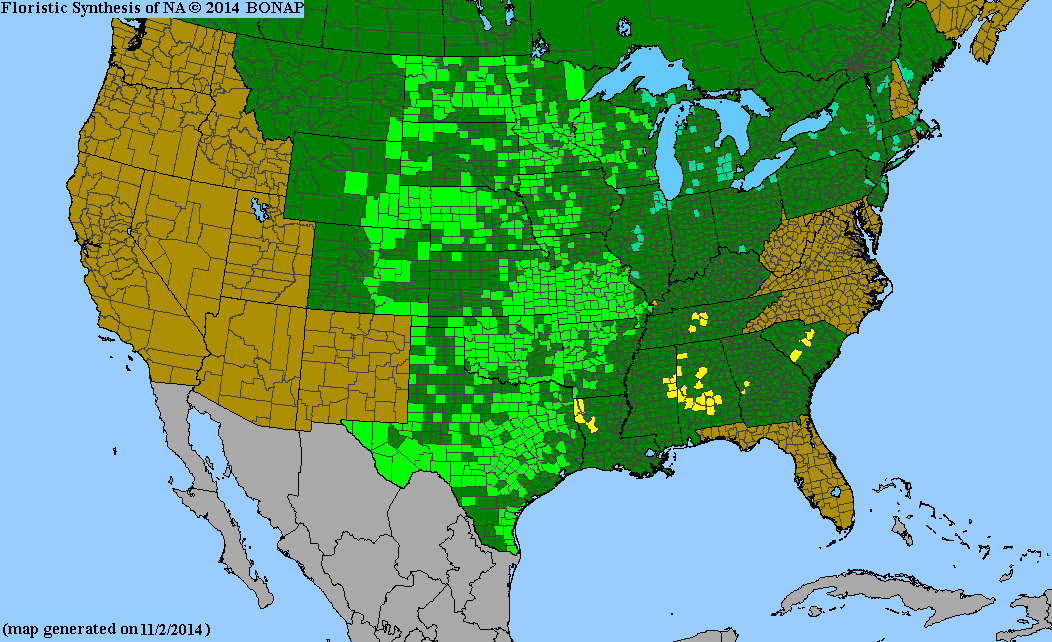 Map Color Key
Colorado Status:
Native