Description
Life zones and habitat: Subalpine and alpine (10500 to 14000 ft.); tundra, trailsides.
Plant: Much-branched, short perennial about 2-1/2 inches tall; mat-forming, mossy-looking cushion.
Leaves: Many small, basal, linear to lanceolate grass-like leaves to 1-1/2 inches long.
Inflorescence: Many pink flowers less than 1/2-inch across, 5 notched petals and 10 light-yellow stamens.
Bloom Period: June to August.
References: "Guide to Colorado Wildflowers" by G.K. Guennel, "Flora of Colorado" by Jennifer Ackerfield and "Wildflowers of the Rocky Mountains" by Carl Schreier.
BONAP Distribution Map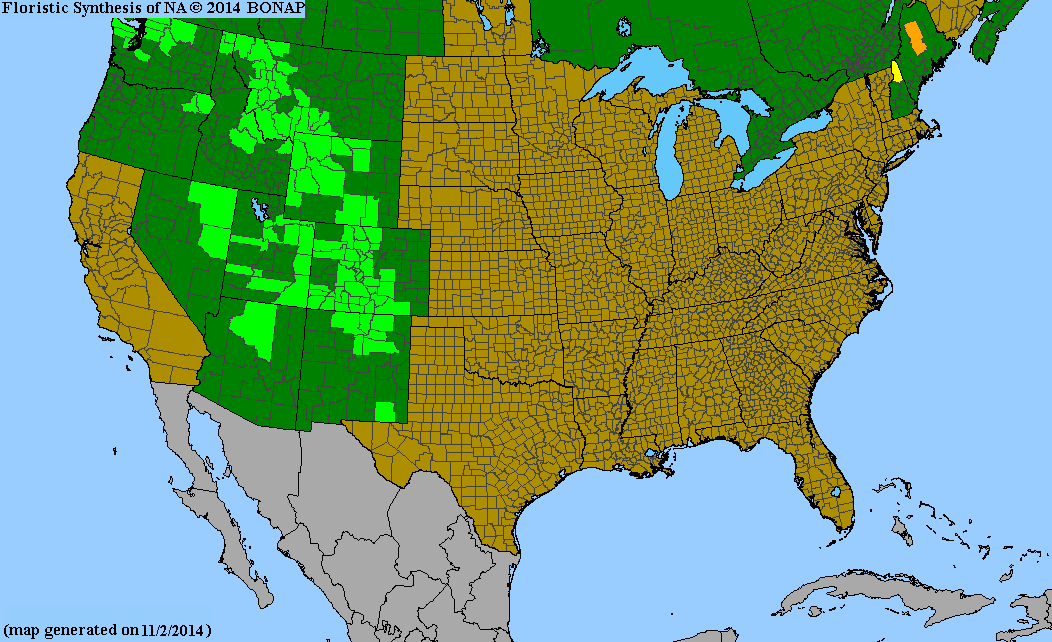 Map Color Key
Colorado Status:
Native