Description
Life zones and habitat: Foothills to subalpine (7000 to 11000 ft.); wet areas along stream banks and shade in conifer forests.
Plant: Slender erect perennial 5 to 16 inches tall.
Leaves: Basal round or ovate or broadly elliptic leaves 1-1/4 to 2-3/4 inches long on long stalks; thick, leathery, bright green on top, brownish beneath.
Inflorescence: Raceme of 10 to 25 nodding, rounded pink flowers with 5 round petals and protruding, curved green style.
Bloom Period: Summer.
References: "Guide to Colorado Wildflowers" by G.K. Guennel, "Wildflowers of the Rocky Mountains" by Carl Schreier and "Flora of Colorado" by Jennifer Ackerfield.
BONAP Distribution Map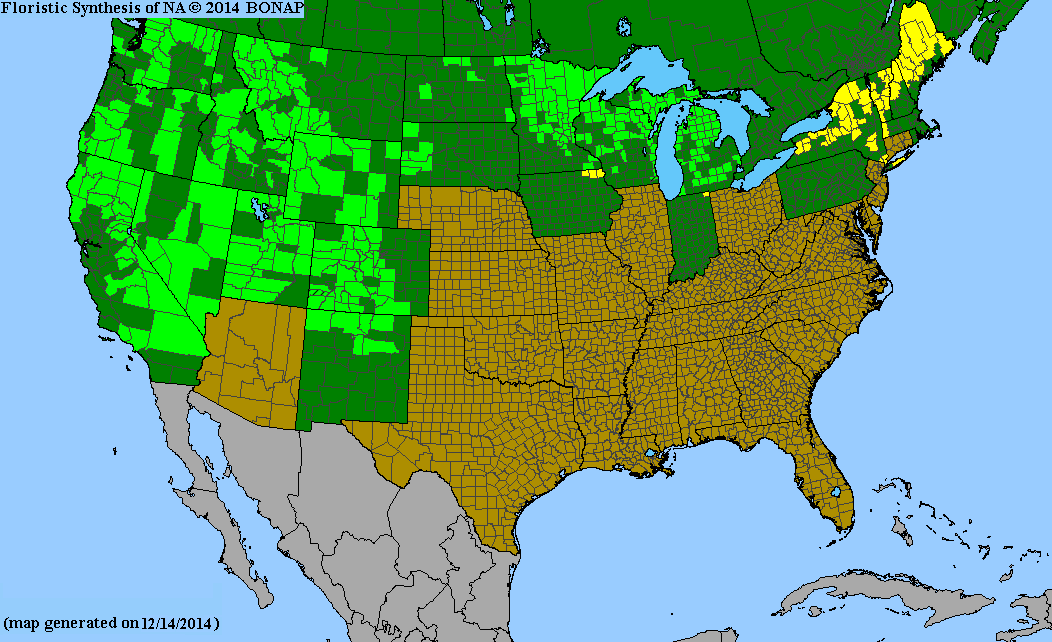 Map Color Key
Colorado Status:
Native