Description
Life zones and habitat: Plains to montane (5200 to 10500 ft.); rocky canyons, cliffsides and coniferous forests.
Plant: Shrub spreading to 10 ft. across; densely branched with reddish brown to grey stems and peeling bark when old.
Leaves: oblanceolate to obovate or elliptic, 1/4 to 1-1/4 inches long and up to 1 inch wide; surfaces have pubescent hairs, dark green above, whitish green beneath; edges have rounded teeth; newer growth with solitary, alternate leaves; leaves on older growth are in clusters.
Inflorescence: Many tiny white flowers in racemose clusters arising from leaf axils and at branch tips; flowers with 5 white, cream or pinkish petals less than 1/8-inch long with rounded tips; 5 very short pointed pinkish, hairy sepals; 5 pistils and numerous stamens.
Bloom Period: June to September.
References: "Flora of Colorado" by Jennifer Ackerfield, American Southwest, SW Colorado Wildflowers and SEINet.
BONAP Distribution Map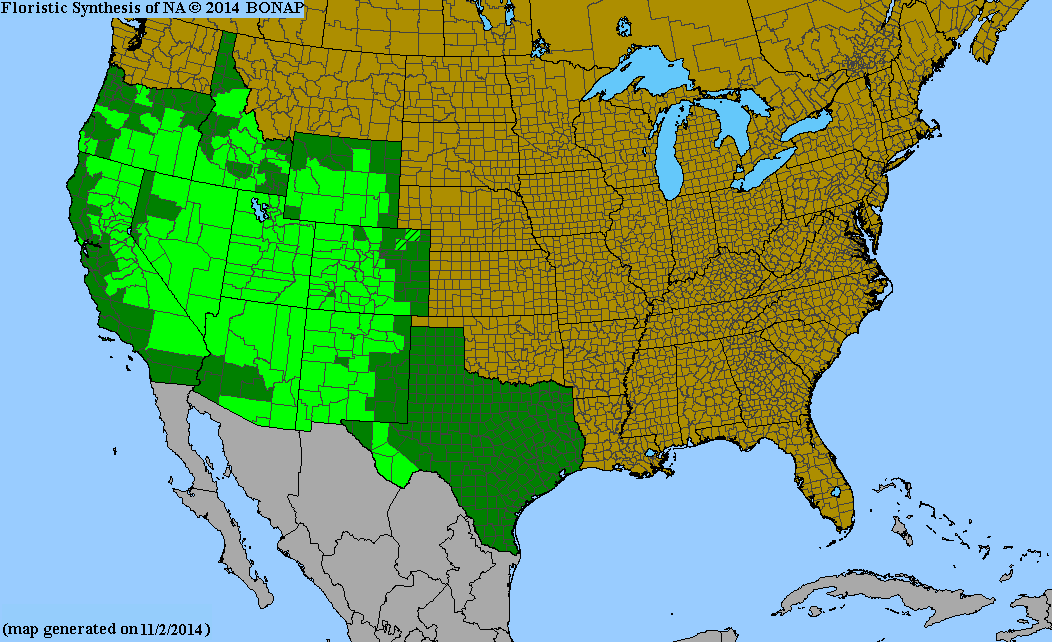 Map Color Key
Colorado Status:
Native