Description
Life zones and habitat: Montane and subalpine (8000 to 11500 ft.); dry to seasonally moist meadows, open forests, sagebrush and grassy rocky slopes.
Plant: Erect perennial with tall, usually unbranched stems 16 to 36 inches high (plant in photos is about 2 feet tall). Glandular (sticky) hairs overall.
Leaves: Mostly basal leaves, pinnately-compound with 3 to 9 elliptic-obovate hairy leaflets; terminal leaflet up to 2 inches long, smaller nearer stem; toothed edges.
Inflorescence: Clusters of 10 to 40 sticky buds, with usually one or a few in bloom at any time; strawberry-like blossoms about 3/4-inch across with 5 white or creamy-white rounded petals; 5 pointed green sepals about the same length as petals; 20 or more yellow stamens and yellow domed center.
Bloom Period: June to August.
References: Flora of North America and American Southwest.
BONAP Distribution Map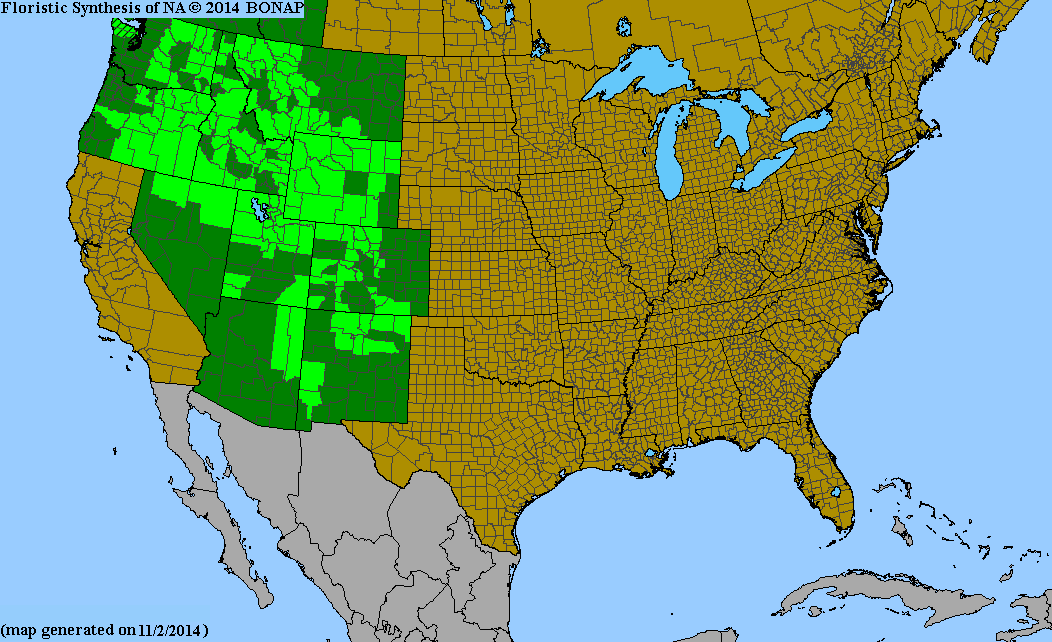 Map Color Key
Colorado Status:
Native