Description
Life zones and habitat: Plains and foothills (4000 to 6800 ft.); sandy, loamy, or clay soils in dry grasslands and open prairies.
Plant: Erect perennial 1 to 3 feet tall; slender, hairy stem, usually unbranched, often reddish.
Leaves: Basal and stem leaves 1-1/4 to 3 inches wide, deeply palmately-divided (palmatifid) into usually 5 segments with narrow lobes; basal leaves not present at flowering.
Inflorescence: Several flowers 1/2 to 1 inch wide and about as long, in a terminal raceme; each flower with 5 white sepals, sometimes bluish-tinged, surrounding 4 petals with many yellowish to brownish stamens visible in the center; characteristic spur in the rear.
Bloom Period: May to July.
References: "Flora of Colorado" by Jennifer Ackerfield, "Wildflowers of the Texas Hill Country" by Marshall Enquist, "Wildflowers of Texas" by Geyaya Ajilvsgi and Flora of North America.
BONAP Distribution Map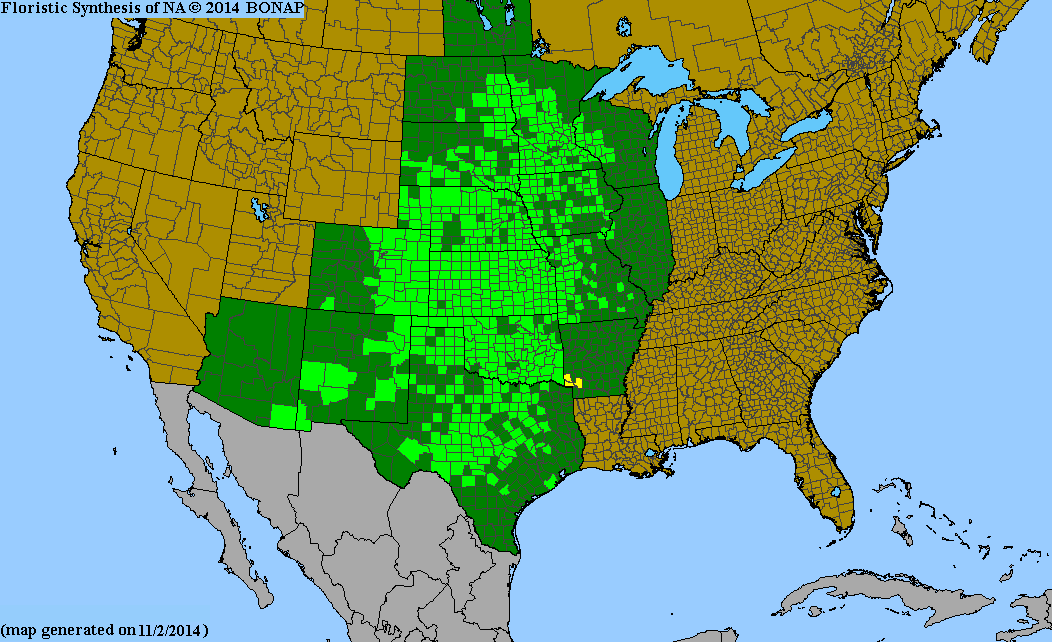 Map Color Key
Colorado Status:
Native