Description
Life zones and habitat: Foothills to subalpine (5000 to 12000 ft.); dry to moist areas, meadows, streambanks.
Plant: Erect, mat-forming, small perennial with creeping stolons; woolly stems 4 to 12 inches tall.
Leaves: Grayish basal leaves spatulate or oblanceolate to obovate, 3/4-inch long and woolly; fewer, smaller stem leaves are linear to narrowly oblanceolate.
Inflorescence: Multiple rayless flowers in single compact clusters each with white disc florets surrounded by red- or pink-tipped bracts.
Bloom Period: Spring and summer.
References: "Flora of Colorado" by Jennifer Ackerfield, "Guide to Colorado Wildflowers" by G.K. Guennel and "The Alpine Flora of the Rocky Mountains" by Richard W. Scott, and SEINet.
BONAP Distribution Map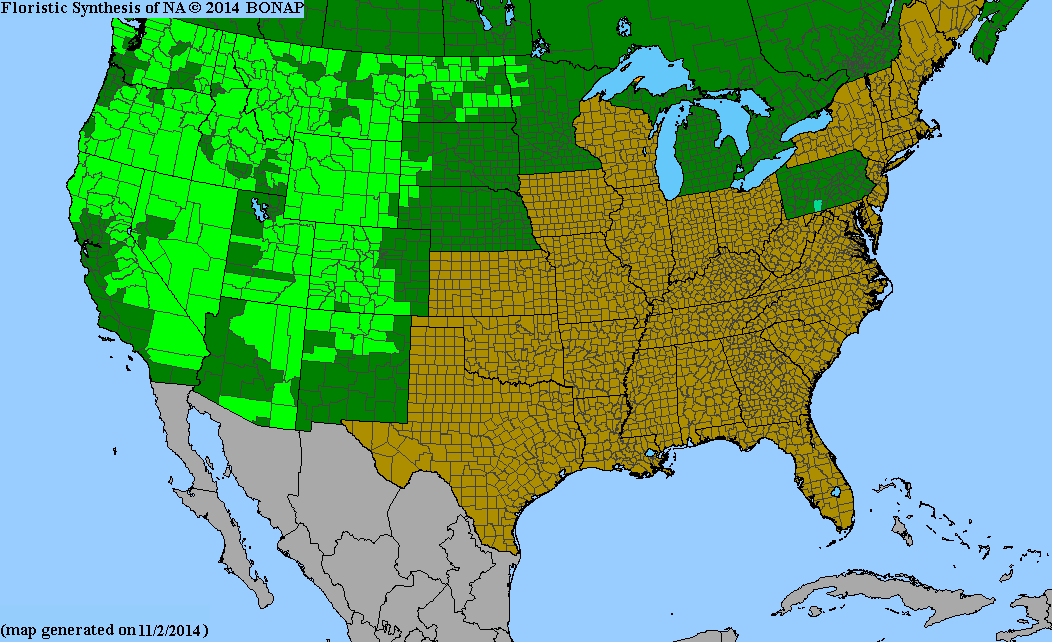 Map Color Key
Colorado Status:
Native